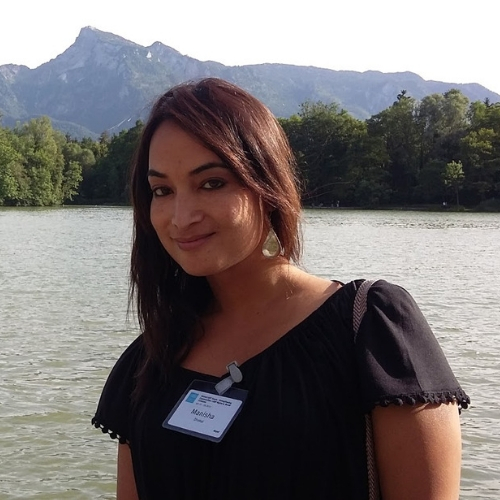 Manisha Dhakal
Executive Director, Blue Diamond Society
Manisha Dhakal is a transgender (male to female) LGBTI rights activist from Kathmandu. She has been involved in Nepal's LGBTI rights movement since 2001 through different projects on HIV/AIDS, human rights activism, constitutional campaigns, advocacy, capacity building and academic research.

Manisha is currently the Executive Director of the Blue Diamond Society, Nepal's leading LGBT rights organisation.

Regionally, Manisha is one of the founder members of the Asia-Pacific Transgender Network, where she represents South Asia. She is also one of the co-chairs of the ILGA Asia board, and a board member of IRGT, a global network for trans women and HIV.

Manisha was awarded the Nai Ram Laxmi National Award in 2010 for her contributions to the LGBT movement in Nepal. She was involved in court pleadings on behalf of LGBT people before the Supreme Court of Nepal, in a case which led to a landmark verdict directing the government to enact laws enabling equal rights for LGBT citizens.

Manisha has a master's degree in finance of Shanker Dev College, Kathmandu.