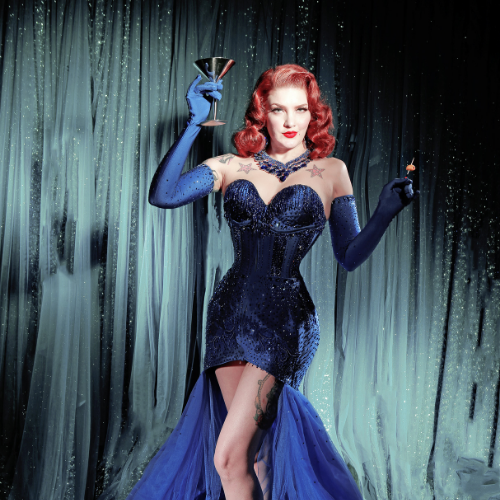 Millie Dollar
Burlesque Tutor
Millie has been a staple on the burlesque scene for over a decade, dancing from Athens, to Zurich.

Performing across many different oceans, she is well known for her bump and grind style, extravagant costumes, and classic vintage look teamed alongside tattoos, red lipstick, and rock & roll.

Millie is Liverpool's supreme burlesque tutor, guiding and mentoring those who want to connect with their body, and their own sexuality, whether it is for onstage or privately. Ranging from simple Burlesque techniques, to bump and grind, neo-burlesque, and GoGo dancing. Every workshop brings something different, and you may be amazed at how it may make you move, feel, and think differently.

During the conference, there will be a mixture of self reflection using self esteem building tools and mental health management, onstage techniques including posture, movement and attitude, ending with a routine encapsulating that self confidence, utilising the techniques, and embodying everything burlesque has to offer both the stage and to the performer.