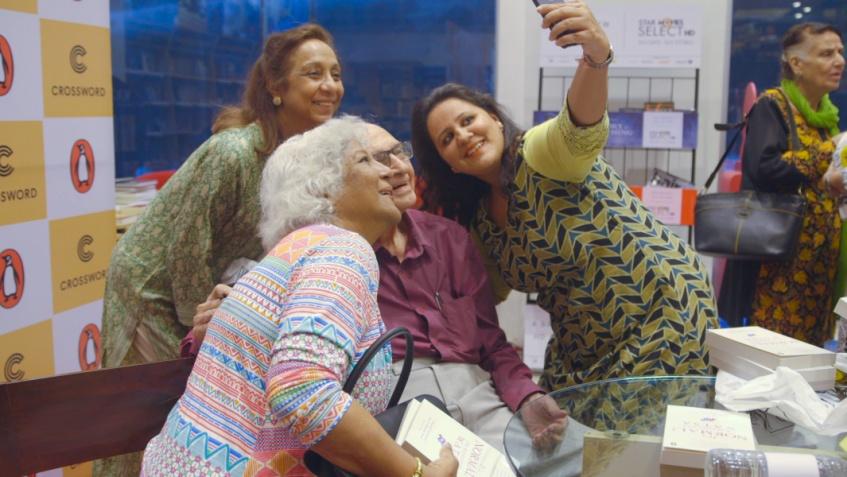 Ask the Sexpert
Duration: 83 minutes
About the film:

ASK THE SEXPERT is a feature-length documentary about a highly popular 90-year-old sex advice columnist for a daily newspaper in Mumbai. Despite sex being a taboo topic in that country, the column's brand of non-moralistic advice and humor has emboldened many to write in with their questions, the vast majority of whom seek basic information. The columnist gains popularity even while a ban on comprehensive sex education in schools is adopted by approximately one-third of India's states.

Subject biography:

DR. MAHINDER WATSA: The 94-year-old Dr. Mahinder Watsa rose to fame for his straight talking and humorous advice in a daily sex column for the Mumbai Mirror founded in 2005. But for over several decades, Dr. Mahinder Watsa has promoted the importance of sexual pleasure, consent and information as a route to gender equality and health. A retired obstetrician and gynecologist, he spearheaded the first ever sexuality education program in India in 1976 during his time at the Family Planning Association of India (FPAI), bringing respectability to the profession of sexual health studies. He also convinced FPAI to open India's first sex education cell, SCERT, a national wide effort to hold sex educational programs in schools. He first began column writing for TREND magazine in 1955 and continued authoring health columns for several women's magazines, such as Femina, Flair, and Trend, into the 1970s until he encountered resistance from an editor who insisted upon censoring queries about sexual health. Watsa, however, maintained his writing through numerous alternative outlets including men's magazines (such as 'Fantasy'). For the past 10 years, he has been contributing in a daily column "Ask the Sexpert" in the Times of India's supplement -Mumbai Mirror, Bangalore Mirror and Ahmedabad Mirror. To date, Dr. Watsa estimates he has answered more than 40,000 questions, the vast majority seeking basic information. Largely he has been an influential voice in myth-busting basic myths around masturbation, questions related to the size of the penis and questions about women's sexuality. He has been called "India's most useful feminist" by Live Mint, India.

He has built a reputation for himself using humor, dry wit and some hard-hitting truths to address the constant flow of mail. At once essential and controversial within the Indian context, he has been called a man "on the edge of becoming a national treasure" by Scroll India. The film also follows his critic, a censorship rights activist and a political science professor who files a court case against Dr. Watsa and the newspaper for obscenity. Contextualizing their stories are the readers of Dr. Watsa's column and also those who frequently appear at his office for counseling. ASK THE SEXPERT provides a first-ever look at the man behind the public persona and cult phenomenon of Dr. Mahinder Watsa – a feminist man in a deeply patriarchal society and a modern India that wants to talk about sex. Ultimately ASK THE SEXPERT is a universal story about the need for a safe space to talk about the body and about desire.