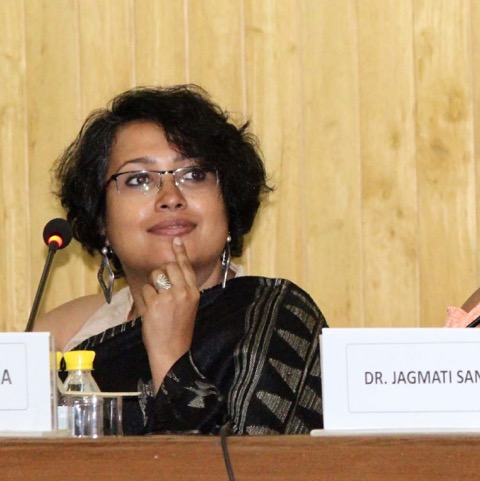 Payoshni Mitra
Athletes' Rights
Dr. Payoshni Mitra is an athletes' rights activist, scholar, and documentary filmmaker who works closely with hyperandrogenic athletes from Asia and Africa. Dr. Mitra was instrumental in taking Indian athlete Dutee Chand's case to the Court of Arbitration for Sport and continues to be involved in other major international cases concerning gender equality in athletics.

Her advocacy work has led to policy changes in India and has influenced important social, institutional and structural changes on an international scale. The breadth of her work is substantial and has enabled her to make effective alliances between athletes, government officials, advocates, scholars, scientists, ethicists, lawyers, and media figures around the world.

A former badminton player and coach, Dr. Mitra currently teaches Sport Sociology in Birkbeck College, University of London.