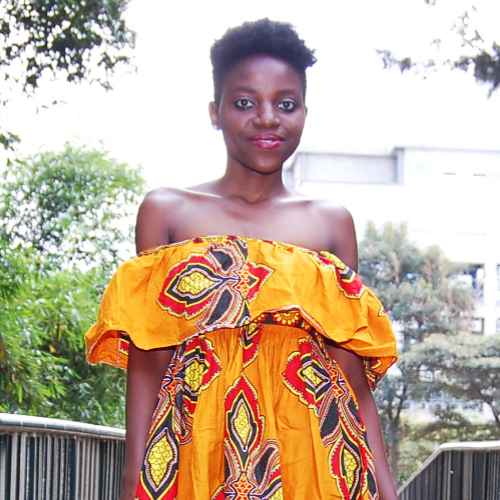 Florence Otieno
Boxgirls Kenya
Florence Otieno is a programmes coordinator at Boxgirls Kenya, where she leads the programmes heads in implementation and planning of activities, offers training to the staff in different capacities and helps in developing and designing activities, making sure that they are in line with the organization's overall objectives, mission and vision.

Florence has a diploma certificate in community health and development and is currently pursuing a degree in Environmental Health at Kenyatta University. She also holds a certificate in sports administration and management from ETA College in South Africa, via Laureus Sports for Good. She has worked with different organizations in different areas including The With And For Girls Collaborative as an adult panelist in the Sub-Saharan Region, for the WAFGC Awards in 2017. She also played a role during the Evaluation for the winning organization in 2018. She was part of the United Nations on Sports And Development Kenya as a volunteer coach in 2015.

She is driven by a desire to inspire and develop others. She sees herself as a student of leadership, always working to better herself and her team. She is passionate about changing the community's perception of how they see girls.