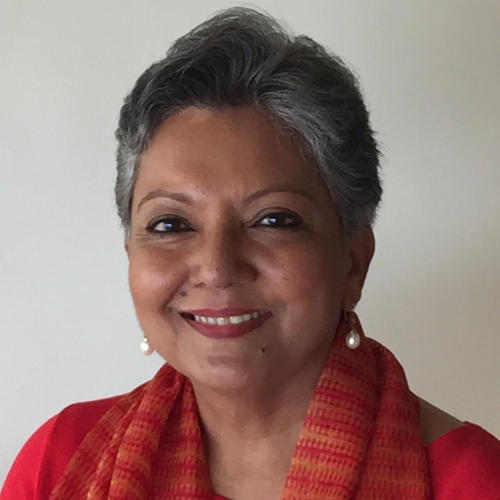 Srilatha Batliwala
Senior Advisor, Knowledge Building with CREA
Srilatha Batliwala is Senior Advisor, Knowledge Building with CREA. Her current work focuses on capacity building and mentoring of young women activists in the Global South, and on building new knowledge from the practice and insights of activists working with the most marginalized people.

Prior to CREA, Srilatha worked as Scholar Associate in AWID from 2008 - 2016, as Civil Society Research Fellow at the Hauser Center for Nonprofit Organizations at Harvard University (2000 – 2007), and Civil Society Program Officer at the Ford Foundation (1997-2000). Up to the mid-90s, Srilatha was involved in grassroots work in India, where she was involved in building large-scale women's movements that mobilized and empowered thousands of rural and urban women from the poorest communities in Mumbai (Bombay) and in the backward districts of Karnataka state in South India.

Through the past four decades, Srilatha's work has bridged practice and theory, spanning grassroots activism, advocacy, teaching, research, training, grant-making and scholarly work. For this reason, Srilatha compares herself to a chameleon, capable of changing herself and working in these diverse locations, bringing the knowledge and strengths of each to the others. Srilatha has published extensively on a range of women's issues, and is best known for her work on women's empowerment. Her most recent publication is a collection of her writings, "Engaging with Empowerment – An Intellectual and Experiential Journey" (Women Unlimited, 2014). She has also served on the governing boards of a number of international and Indian human rights, women's rights and development organizations.

Srilatha lives and works from twin bases in Bangalore and Coonoor in the Nilgiri Hills of south India. She prides herself on being an active feminist grandmother to her four grandchildren!