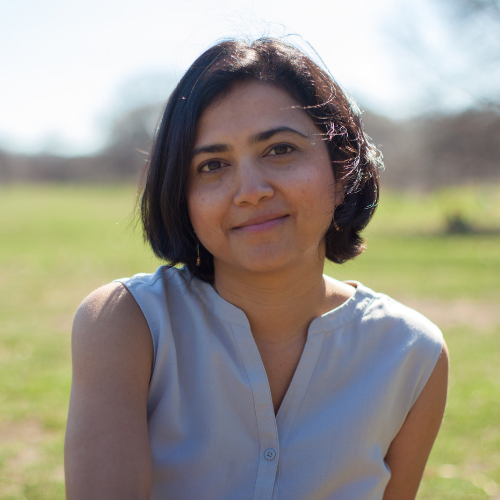 Vaishali Sinha is an award-winning filmmaker originally from India. She is the director/producer of the recently released feature documentary Ask the Sexpert about a 93-year-old sex advice columnist in India who gains popularity despite the ban on sex education in schools in several states in India.

The film premiered at Hot Docs International Film Festival 2017, won the jury award for Best Documentary at the New Orleans Film Festival, received a nomination for a Grierson Award in 2018 and the Critics Choice Award for "Best Documentary" in India in 2018.

Ask the Sexpert has traveled to over 40 prestigious film festivals globally and was invited to IDFA Amsterdam as "Best of Fests". It premiered on PBS and is available on Amazon Prime as well as Netflix India as a top pick. The film will have a theatrical release in India in 2019.

Vaishali also Co-Directed/Produced the feature documentary Made in India about the personal stories behind the phenomenon of outsourcing surrogate mothers to India. The film premiered at Hot Docs Film Festival and aired on PBS in 2012. The film received several Jury awards at festivals and was nominated for the Ridenhour Prize for excellence in truth-telling. Made in India is currently a case study at Harvard Business School for their class on ethics.

Vaishali has received support for her films from ITVS, the MacArthur Foundation, Tribeca Film Institute, Catapult Fund, Firelight Media, Playboy Foundation, Chicken & Egg Pictures, The Fledgling Fund, Center for Asian American Media, Mozilla, Ford Foundation, Nextpix and more. She has also produced numerous independent shorts as well as commissioned works for clients.

In the past Vaishali has worked with the group Point of View, Mumbai promoting women's voices and is currently the media programmer for reconference.